30 Current Transformer Inputs
3 AC Voltage Connections
64 Measurement Registers
30 Year Data Logger
Compatible Electrical Services
eGauges operate as single-phase or three-phase energy meters depending on their configuration. You can calculate power for any combination of the voltages and amperages listed below. Click here for a complete list of specifications!
AC Voltage
Single-Phase (1p/2w) 120, 208, and 240VAC
Split-Phase (2p/3w) 120/240VAC
3-Phase (3p/4w) 120/208, 277/480VAC
DC Voltage
Single source of +/-60VDC
The meter can be powered with 9-60VDC
Amperage
15 or 30 current transformer (CT) inputs
5A-6900A per channel
DC CTs are required for DC power monitoring!

CTs and Rogowski Coils

eGauge primarily functions as a current transformer (CT) meter. The Pro model accepts 30 CTs, and the Core model receives 15. The CT input channels read +/-0.5 Vdc, are compatible with most 0.333v CTs, and isolated from digital and high voltage components.

CT Options

Data Protocols and Networking

We've added compatibility for many protocols which allow users to input or output energy data directly to-and-form other systems. Some typical applications include exporting peak kW data to CSV, importing Modbus weather data to compare alongside energy, and integrating with automation systems that use BACnet TCP or RTU.

Supported Data Protocols

Export: Modbus RTU, Modbus TCP, BACnet/IP, XML
Import: Modbus RTU, Modbus TCP

You can find details about supported Modbus devices here!

Networking Options

Built-in: Ethernet, HomePlug AV (powerline communication)
USB Accessory: WiFi, Cellular
Submetering
eGauge Pro is equipped with 30 CT inputs, so a single unit can effectively replace 10-15 traditional submeters. Not only will this drastically lower equipment and installation costs, but it will also reduce maintenance. The eGauge Pro is proof that traditional submetering hardware has become obsolete. Where old meters lack features, eGauge Pro sports an immense 30 year local storage capacity, the ability to record data on 64 different energy sources, and ample data communication options including cellular, WiFi, and Bluetooth. In addition to an array of modern hardware features, the system includes a subscription free user interface (UI). The UI displays submetered loads individually or in aggregate, which makes it easy to gather localized or site-wise energy data. This information is available as a spreadsheet export for use in other software programs such as Microsoft Excel and Google Sheets.. And, if you want to go beyond a spreadsheet and send data to your billing service, check out our open XML API. Together, the hardware and software features of the eGauge Pro make it a dominant contender in the submetering market, where traditional meters are starting to gather dust.
Common Analysis Applications
Educational Institutions
Municipalities
Multifamily Housing
Quick Serve Restaurant Industry & Franchises
Lights/Loads/HVAC Reporting
Have another application?
Contact our Sales team to find out if eGauge fits your requirements.
---
Multi-tenant Buildings
Submetering multi-tenant buildings can provide property owners and tenants a means of reducing costs by improving their energy efficiency. It can bring equality to tenants being billed from their square footage or number of occupants because the energy consumption of each tenant may still be drastically different. By allocating energy costs accurately, you can improve tenant satisfaction, reduce turnover, and encourage lower energy consumption from those tenants using more than their fair share.
Utility Billing Service
The eGauge Pro integrates with automated billing services to streamline multi-tenant submetering projects, eliminating the need to manually record and deliver utility bills. If you have a preferred bill provider, we can also work with that company to integrate eGauge data into their system. With either option, the ability to measure up to 30 tenants from a single piece of hardware makes eGauge a highly affordable solution for consolidated submetering.
Property Management
Managing properties with traditional submeters can be a slow process. With the development of internet connected meters, such as the eGauge Pro, property managers no longer need to retrieve energy information by walking up to a meter and recording values. Now, they can simply open a web browser from their office and download that information. This method simplifies managing multiple buildings or distant locations. Managers can also configure eGauge Pro to keep an eye on problem equipment. Elevators and HVAC equipment, for example, can be setup with automatic alerts when a failure occurs, speeding up repairs and keeping tenants happy.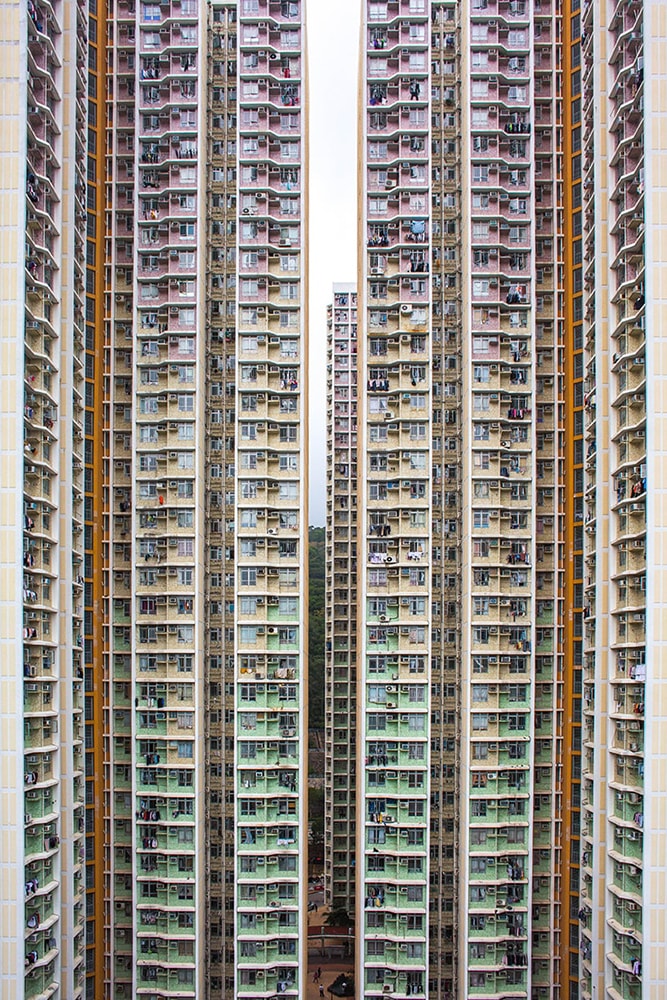 Checkout the Products Page For Pricing, Specs and More!
---
Facility Metrics,
Benchmarking and Alerts
There are a variety of factors which influence electrical costs for large facilities. Traditional utility meters don't track these factors, which means site managers have no way to determine how equipment is performing or where sudden usage spikes are occurring. The eGauge Pro puts these metrics at the site manager's fingertips. It allows users to track individual loads, power quality, peak demand, and other factors of interest. In addition, the eGauge can be configured to send SMS and email alerts when certain conditions are met. This feature helps prevent capital loss due to overloaded equipment or excessive peak demand. Take back control of your facility with the eGauge Pro.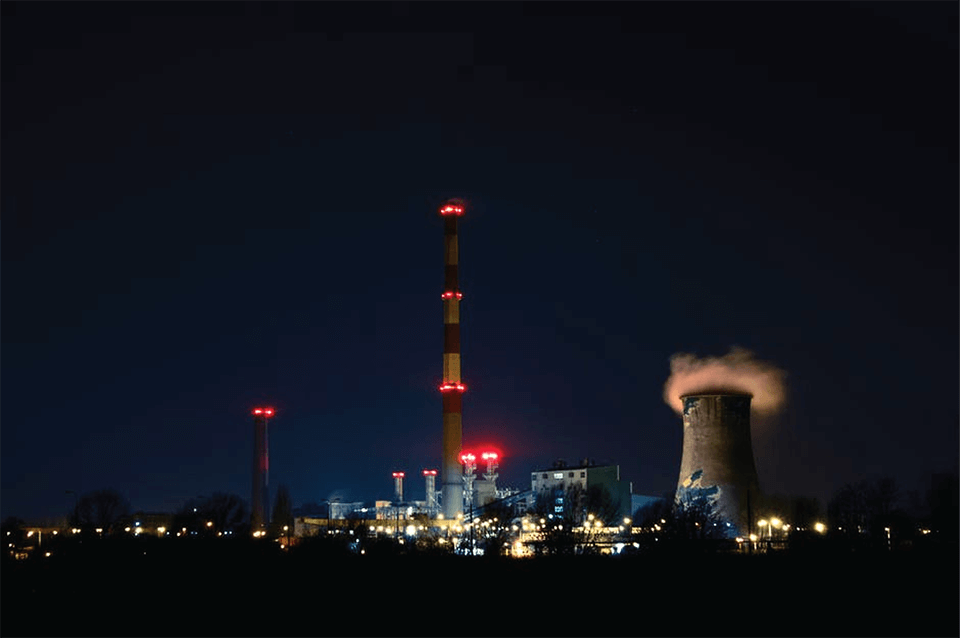 Site-wide Analysis
With rising electricity costs and increasingly sensitive electronic hardware, a building manager needs to know more than just monthly kWh values. Peak demand charges add hundreds of dollars to utility bills, and identifying which area of a facility contributes to this charge is difficult. The eGauge Pro can be used to pinpointing liable equipment and determine when and where peak demand charges occur. Facility managers then have the information needed to modify load profiles and limit peak demand. In addition, the eGauge Pro user interface makes it easy to compare similar loads and provide warning of impending hardware failure so building managers can intervene and address issues before they cause serious damage.
Equipment Verification
Monitoring the status of equipment in a facility can be a daunting task. To make large monitoring jobs more attainable, the eGauge Pro supports up to 30 CTs, so a single meter can measure numerous loads and even generation sources (solar PV, gas generators, etc...) simultaneously. Then, it measures and records useful power metrics, including power factor and total harmonic distortion. This data can be used to verify equipment health and identify potential problems before they become an issue. And with all the data available through a single interface, building managers save time and avoid errors when analyzing data.
Building Automation
BACnet IP
Many facilities have building automation and control systems that can amplify the benefits of energy metering. However, this means that new or replacement metering hardware must integrate seamlessly with the existing system. eGauge Pro supports data export via BACnet IP, one of the most common building automation and control protocols available. BACnet support is included at no additional cost, and with BACnet output readily available, the eGauge Pro can be effortlessly integrated into automation and control systems as part of a new installation or a retrofit upgrade.
XML API
It is difficult for a single software interface can cover the needs of every user. For example, line graphs are not ideally suited for displaying cumulative data, since the line would forever increase upward. One problem with presenting data is that many energy meters provide a single interface and don't grant access to the data recorded by their hardware. Unlike these offerings, the eGauge does not tie the user to a single interface, and access to an open XML API is provided with every device. Using the XML API, a developer can create a user interface that meets the requirements of the any user, however basic or complex they may be.
Specific Job Requirements?
Ask Our Technical Sales Staff
Renewable Energy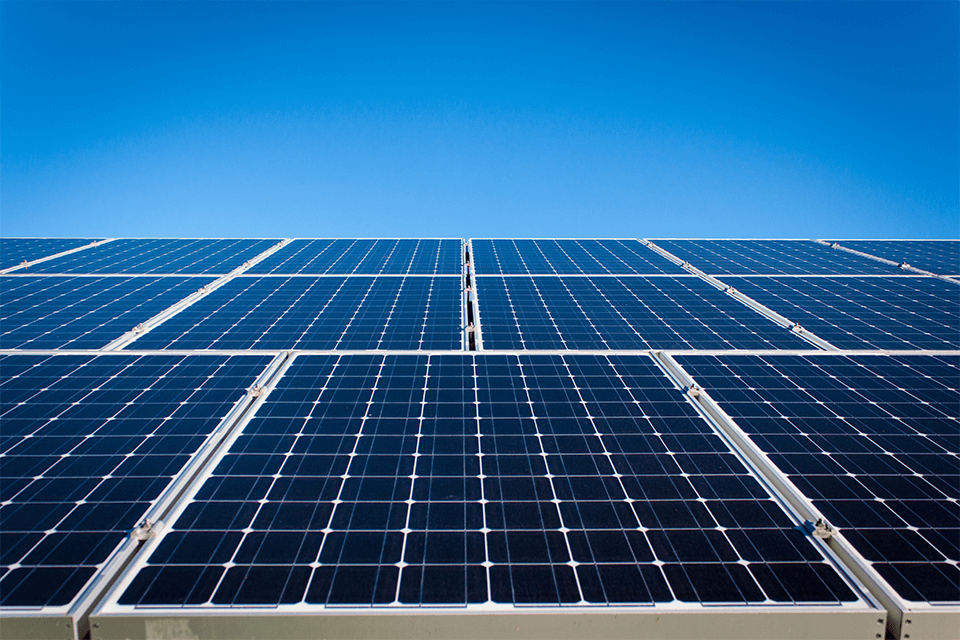 The addition of renewable energy sources can give customers a new avenue for making profits. However, the financial benefits can be put at risk if the investment is not continuously monitored for performance. Monitoring system performance in real time can ensure that PV and wind systems are operating with maximum returns. eGauge Pro tracks these returns with revenue grade accuracy and can also be configured to record SRECs. In addition to renewable energy systems, these high accuracy measurements can be used to analyze energy consumption. With energy consumption data, eGauge Pro acts as a tool to help modify load profiles to maximize net energy generation. Given these benefits, eGauge Pro can complement your investment by preventing unexpected loss of production and improve all around energy utilization.
Common Renewable Applications
Automatic Alerts
Inverter Measurement
Strings
Batteries
Power Analysis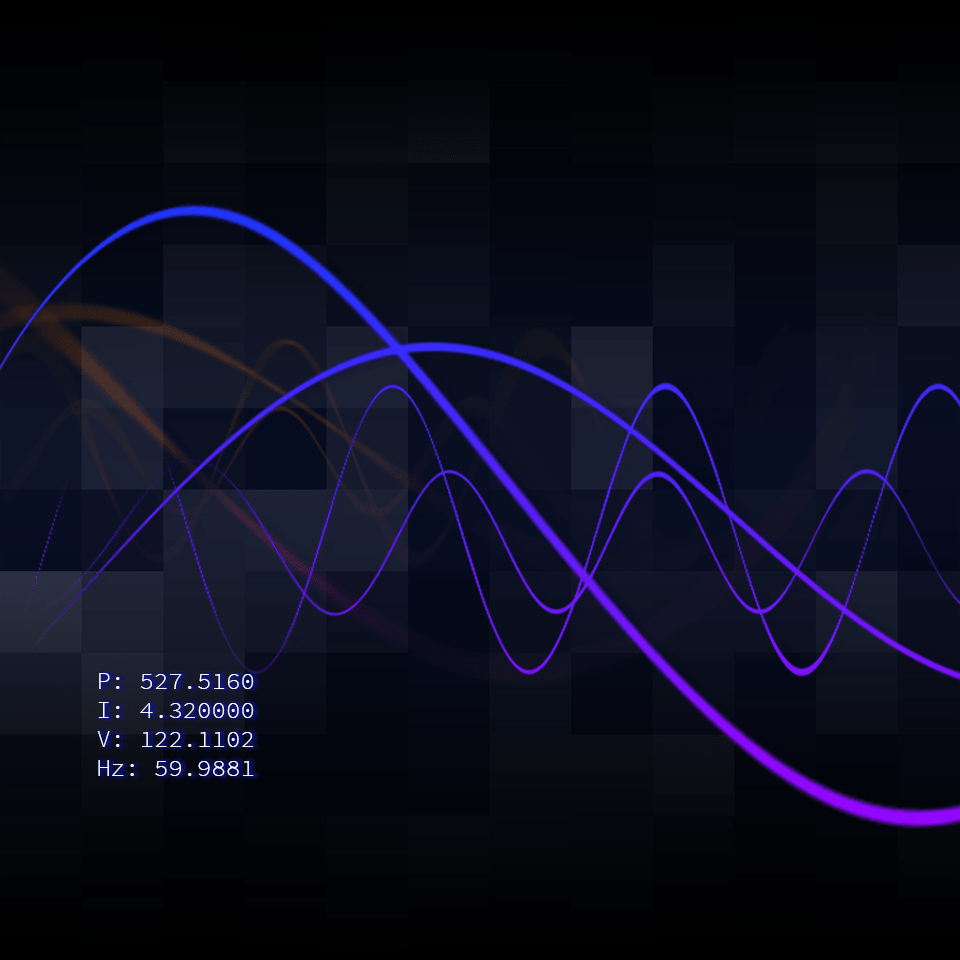 Power analysis meters have historically been very expensive and cost prohibitive for many energy professionals. However, as electronic components become smaller, cheaper, and even more capable, the cost of power meters is falling. The eGauge Pro takes advantage of these new components and provides power analysis that is affordable and robust. Our highly accurate meter is coupled with a data logger that records one second interval data for up to 30 days, and one minute interval data for a full year. These features make the eGauge Pro a great choice for gathering data on everything from peak demand to power factor and voltage phase imbalances. So, if you have been eager to begin an analysis project, or are looking for a new power meter, then the eGauge Pro is the meter you've been looking for.
Common Analysis Applications
Peak Demand
Baseload Analysis
Power Factor
Harmonics (THD)
---
https://egauge50382.egaug.es/