- Application of patented technology that can separate and measure resistive short current and capacitive leakage current while power is applied
- Be careful quickly when dangerous resistive short circuit currents occur that directly cause leakage during electricity use.
Ultra-simple short circuit alarm sensor module that generates alarm signals to prevent short circuit materials and human electric shock.
- This structure can be applied to any IoT communication module.
- Exact short circuit alarm can never be generated with current leakage current sensor.
- Power used: Single-phase 220V, 60Hz, 50A or lower (Not applicable to 3-phase Wye tracks)

- Size: Width (64 mm) x Length (104 mm) x Thickness (24 mm)

- LED lamp and buzzer alarm operating conditions

. Normal: IGR short circuit current less than 2 mA ± 0.5 mA

. CAUTION: IGR short circuit current greater than 2 mA ± 0.5 mA and less than 6 mA ± 0.5 mA (slow alarm sound occurs simultaneously)

. Alarm: IGR short circuit current of 6 mA ± 0.5 mA or more (fast alarm sound occurs simultaneously)

. In case of power failure: radio transmission of power outage signal bit (within the power supply for 5 seconds)
IoT (RF, WiFi, LoRa, PLC) module can be attached

- Power outage: Radio signal bit transmission (power failure compensation for 5 seconds)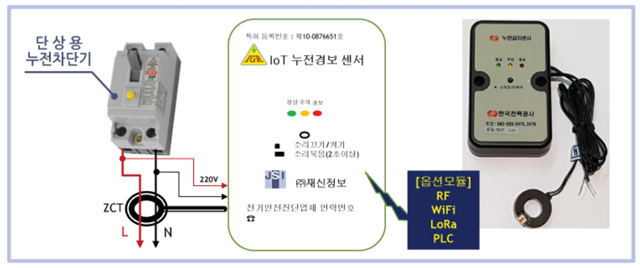 - Disconnect the two power wires at the rear of the short circuit breaker and pass them through the ZCT sensor simultaneously, connecting 220V voltage.
precautions

- This unit is a single-phase short circuit and electrostatic alarm unit and cannot be used on a three-phase four-wire power supply.

- IGR short circuit breaker is recommended to prevent unnecessary operation of the short circuit breaker.

- If a short circuit alarm occurs, please refer it to an electrical safety diagnosis company for quick track inspection.
- Housing (family apartments, detached houses), offices, commercial stores, restaurants, traditional markets, fish markets, livestock houses, vinyl houses, etc.
- Remote short circuit alarm and power outage alarm can be notified to the smartphone.
- Alarm contacts can be provided when attaching relays (optional)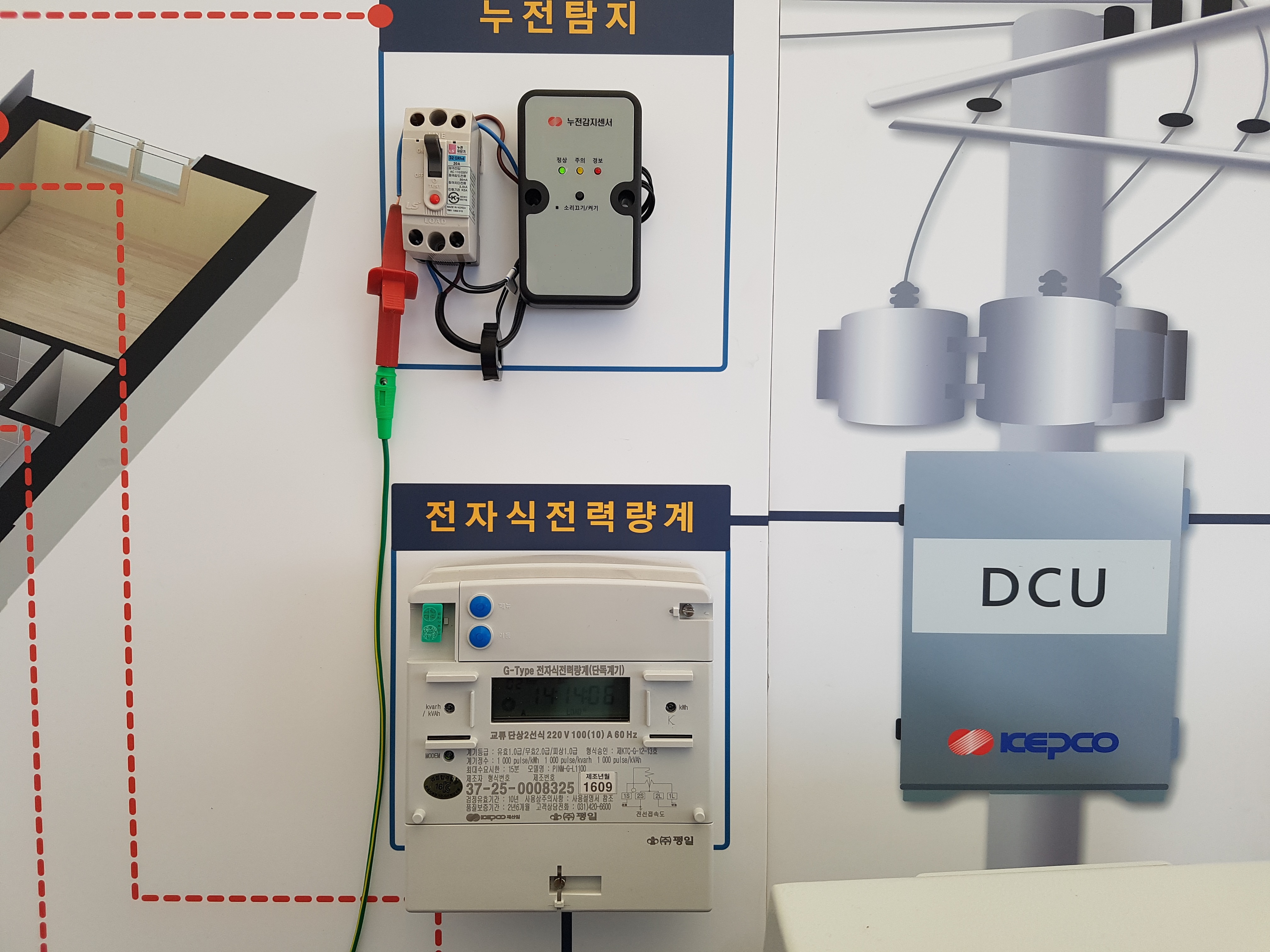 KEPCO Convergence Platform Demonstration Application